Social media has a market of users who can connect our business or personal brand in a very direct way . But not all users are in the same social networks. Depending on their age and ways of behavior , they move more in some than in others .
This article will discuss the basics to optimize results in your strategy specifically Twitter .
1.- Make sure your customers are users of Twitter and gradually connect with them and establish a brand-user relationships.
2.- Choose your user name correctly. Maybe your business name has been occupied by another user, in which case you can choose to add "official" to your name.
3.- Make your profile according to your corporate image. It's your presentation to millions, consider using professional designs so, in the few seconds that the user reads you, he can know what you offer and who you are.
4.-  Define your strategy.  Answering correctly the questions : What? What for? For whom? Why? What? , will save you from preforming a pointless job, and will make it easier for the achievement of objectives .
5.- Choose the tools you will use. Select the tools are basic in your day to day and with which you feel most comfortable. Occasionally seen testing new ones that you might not know but could come good.
6.-Analyze monthly statistics to get an overview of engagement you're getting and the extent of your publications.
7.- Choose the #hashtag that identifies your brand or campaign you make. Remember to check that it is not being used by another person or company .
8.- Follow the 80/20 rule , like, a 20 percentage for your own publications and 80 for other publications of interest to your user.
9.- Include images in the tweets you care about attracting particular attention. If you choose well the impact of your publication may be much higher.
10.- An account with excessive or insufficient tweets can backfire. The experience will be saying what is best for your particular account and your user types, but an average of 10 to 12 tweets could be an option.
11.- Spread your username on all channels, both online and offline. You'll greatly facilitate the growth and visibility you need to advance in this social network.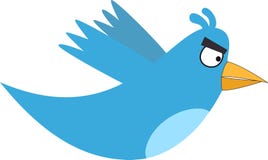 12.- Prepare a plan for crisis situations. Answer appropriately and knowing how to do it can make the difference between " mess up " or good management in cases where a customer discontent try to resolve their bad experience with the company through social media or want make some kind of blackmail.
13.- Humanizes your brand , talk , relate, your brand becomes someone accessible and respectful.
Source:Mabelcajal