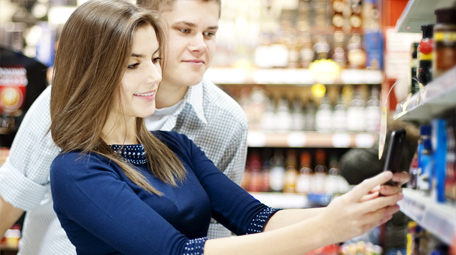 Consumer today shop across a growing number of channels, and their expectation on products and pricing versus what retailers deliver present gaps that require attention.
To win consumer loyalty and achieve growth across all channels, retailers must enhance their mobile commerce offerings and improve the in-store shopping experience.
Mobile capabilities that can enhance seamless retailing for customers remain underdeveloped. The solution:
Optimize your websites for tablets.
Consumers would like to access services via their mobile phones while shopping in-store.
Allow them to earn loyalty points and save money on their purchases through in-store mobile phone offers
Give them the ability to receive real-time promotions sent to their phones or tablet.
Enable the use of all three sales channels – physical store, online and mobile – in an integrated way.
To enhance the in-store experience:
Offer an easy ordering of out-of-stock merchandise and free Wi-Fi.
Offer them the option to order out-of-stock items via their mobile phone while in-store.
Invest in mobile applications and frictionless digital payment tools that incorporate loyalty, coupons and rewards in-store. All sales channels must be equally desirable to the consumer, so that the path to purchase is not chosen based on satisfaction in one channel over another, but simply on what is most convenient at that time.