Will your business be giving a promoted pins a shot?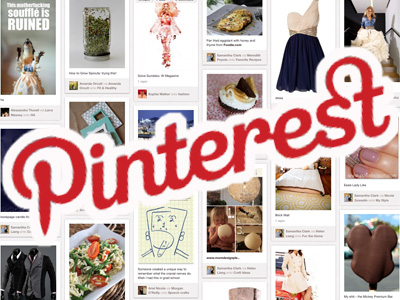 Pinterest users create collections of items they want, gather information about places they want to go and things that they want to do or buy. Now, Pinterest wants to introduce people to new experiences and new things to buy. That is where the advertising comes in. Marketers pay to create a Promoted Pin ad, and target it to certain groups of people based on their location, sex and the type of topic they have shown interest in.
This Promoted Pins Program was available only to select brand partners in 2014 but now it has been open to any advertiser looking to gain exposure in a relatively new advertising venture on social media. Promoted Pins look much like organic Pinterest content which makes it more acceptable for users. Brands who want to increase their visibility and sales should take in mind that Pinterest count with 70 million users globally. So, Pinterest's Promoted Pins Program could be a promising addition for successful campaigns.
Promoted pins often exceeded the average repinned rate which means added exposure for your brand and more opportunities to generate sales. And best yet, once your Promoted Pin is repinned, traction continues on the image even after the core advertising period is complete. To get maximum benefit from this type of social ad, you want people to not only respond to the ad with a click, but to share (re-pin) it, as well.
Brands across various industries find success through Promoted Pins. Aside from the common fashion and beauty brands that have established brand presences on Pinterest, companies in the auto industry, financial industry, and a wide variety of other industries, such as Target, Nestle, and Ziploc have found strong results from their advertising efforts through the program. There is lots of opportunity and relatively low competition in this new program.
The Promoted Pins Program operates on a cost-per-click basis. Advertisers can set a maximum dollar amount they would like to pay if users decide to re-pin their promoted pin, while the number of impressions each pin garners remains free – if a user doesn't choose to re-pin the content, the brand isn't charged. For businesses with a limited advertising budget, this program will ensure that their spending is used efficiently and only spent when truly reaching their target audience. Unlike a cost-per-click, this cost-per-re-pin model ensures that engagement goes beyond a simple click and actually helps to foster brand advocacy and better long term engagement at an individual user level.
Pinterest's organic reach has already brought relevant traffic sources to many brand websites, resulting in strong sales, increased brand awareness and overall growth. In fact,– only behind Polyvore and Instagram, and beating out the likes of Facebook, Twitter, and LinkedIn. It stands to reason that the promoted pins program will help to build upon this organic success, and should be a no-brainer for businesses that are already experiencing great results from their Pinterest marketing efforts.
From: B2C